Dressed in traditional western high-waist jeans, black long-sleeve t-shirt, denim jacket, and
striped wellington boots, Modesty gets her clothes completely hosed down in the dungeon.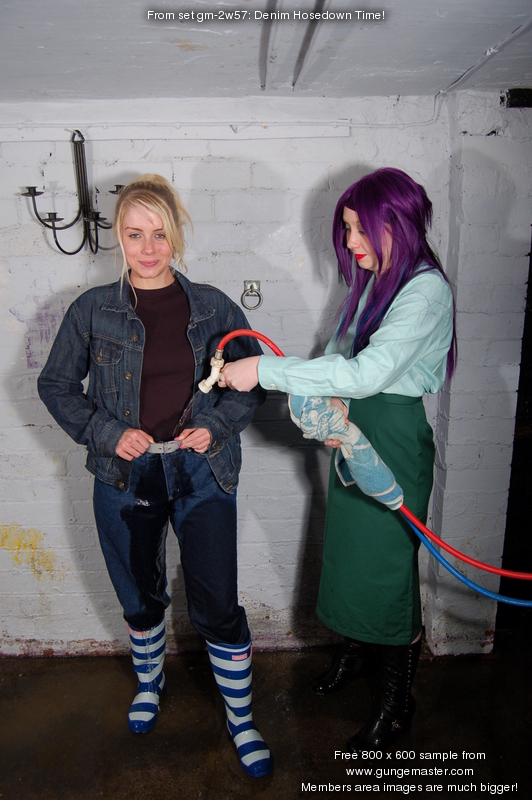 Filling up her jeans with water...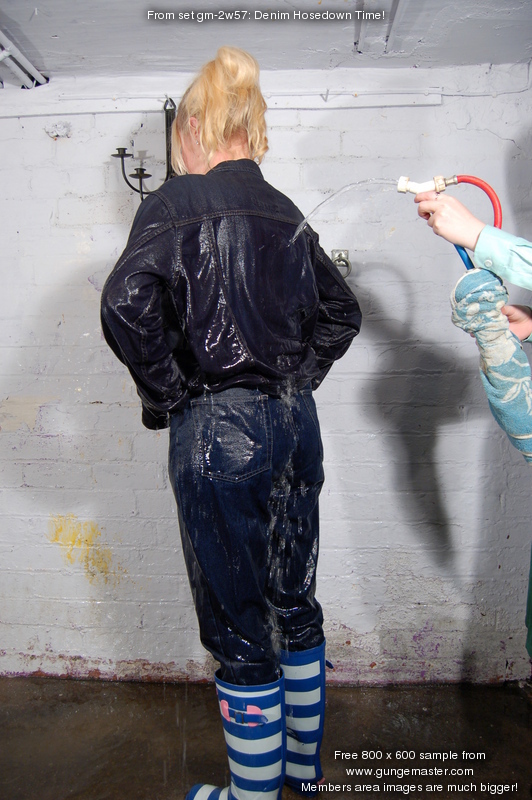 Wetting her down all round, jacket soaked!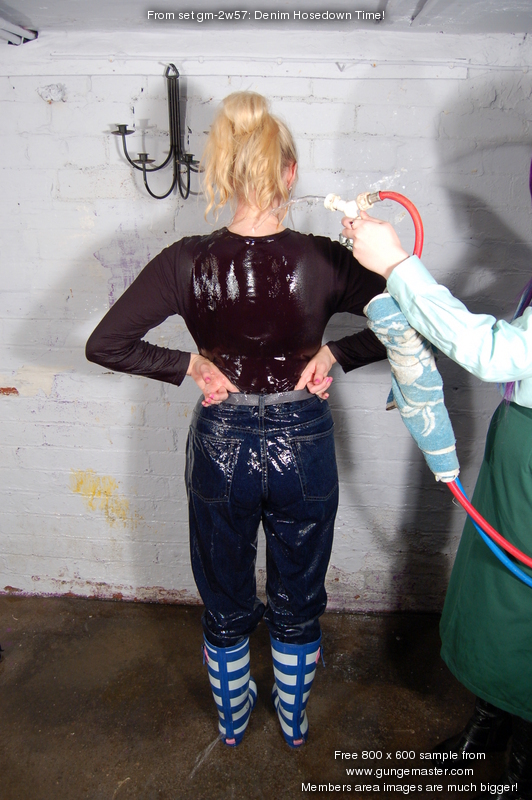 After a while she takes the jacket off, so we can admire her drenched t-shirt and soaking wet high-waist jeans.
More free pictures, and full details of how to obtain this set, are available at http://wench.gungemaster.com/samples/gm-2w57/i2.html